10.

Special Events
UFC, Boxing, Football, you name it and we show it on 100 inch screens. With prizes & $1 lap dances. OH YEAH!
9.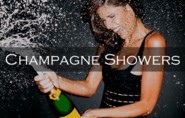 We Know How to Throw a Party
Since we are on the topic of special events, have you ever been to one of our bashes? We always have the best of everything: booze, women, food, music, etc. When we mention raffles, we are talking awesome winnings like sets of golf clubs and plasma TVs.
8.
Celebrity Appearances
No they aren't always planned but many celebrities have enjoyed our venue. They also film here for both movies & television shows.
7.

See Through Stage & Walkway
Ever wanted to know what a girl looked like from below? Of course you have, that is why Sapphire has a clear walkway and stage. No need to use your imagination
6.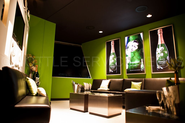 Multiple Room Options
Feeling just one girl? Take her to the VIP Lounge for a little more privacy, want more time with your sexy lady of choice? Head up to our luxury Skybox Suites. Or if you just want to have some fun with some friends, we have the Karaoke Room! So many options…
*Please vote for us for Best of Las Vegas. Voting is about to end and we appreciate your support in winning for the 3rd year. Just click here to vote for us http://bit.ly/best-of-lv.